Sunrise at Mt Holdsworth – Tararua Range, NZ
My sister was out visiting over winter with her family. She teaches photography to university entrance students in Exeter in the UK. I have often told her off my running & hiking trips up in the Tararuas, the nights spent out taking photographs of the night sky, so it was on the list of 'must dos' while she was here.
We did a family trip along the Atiwhakatu Steam  track to spend the night at Atiwhakatu Hut, which the kids loved! But I really wanted to show her the magic of photographing the night sky and then watching the sunrise from up on the tops. Being a photographer herself, it wasn't hard to convince her at all!
This first set of image was taken up at the High Ridge Turn off, on the track up to Mt Holdsworth summit. The first two, looking North up the range and the last image looking S/SW towards the glow of Wellington city on the center right of the image and the South Wairarapa towns of Greytown/Martinborough on the left of the frame.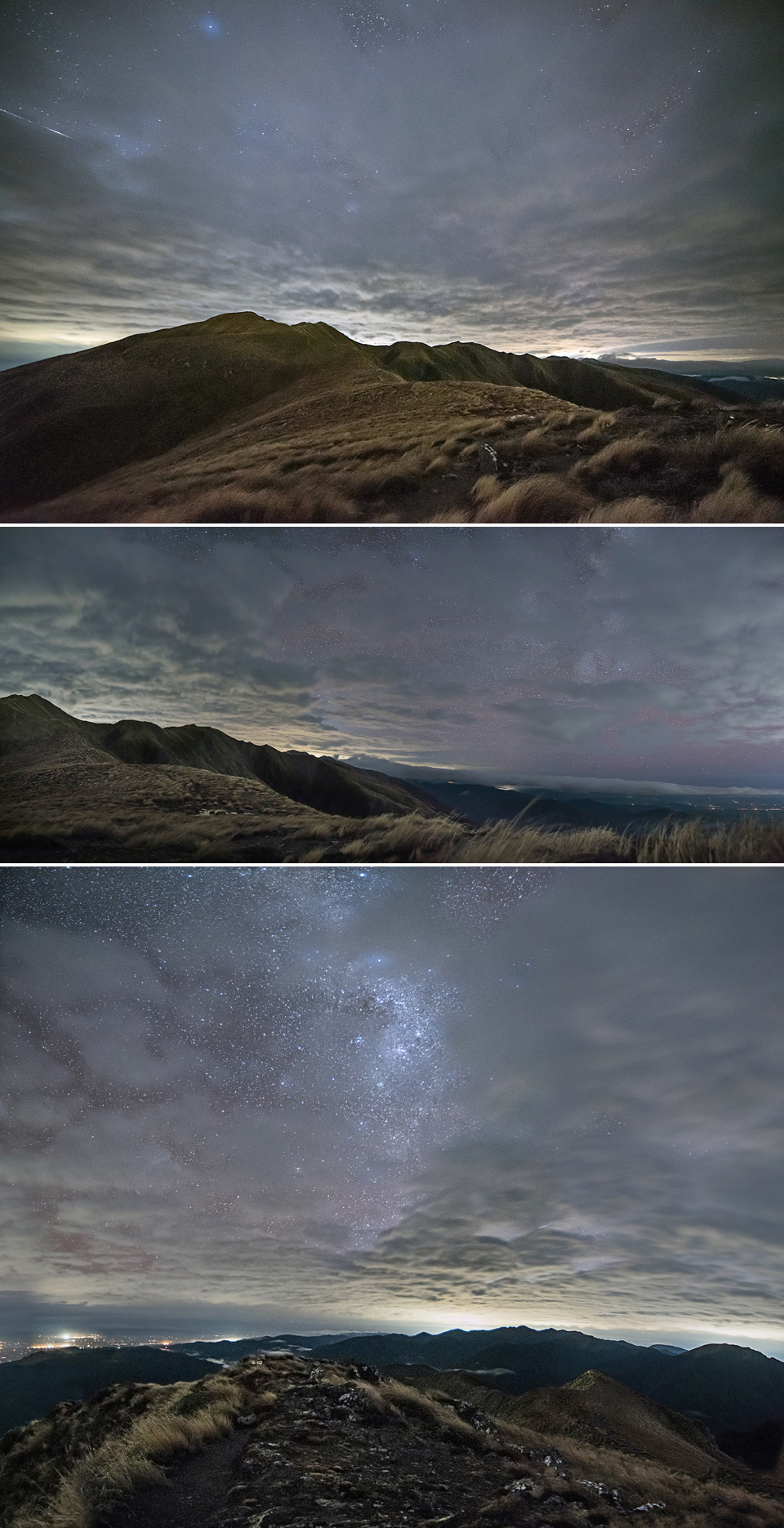 We then headed up towards Mt Holdsworth Trig as the moon was starting to rise. This makes capturing the stars much harder, but does help to illuminate the foreground. The light was also starting to change to blue hour, which changes how the images look and we also start to see the warm glow on the horizon over to the east as the light is changing still.
These shots are taken from the summit of Mt Holdsworth, the top one looking north, and the bottom image looking south. These images are both stitched together  form a number of frames to create a panorama.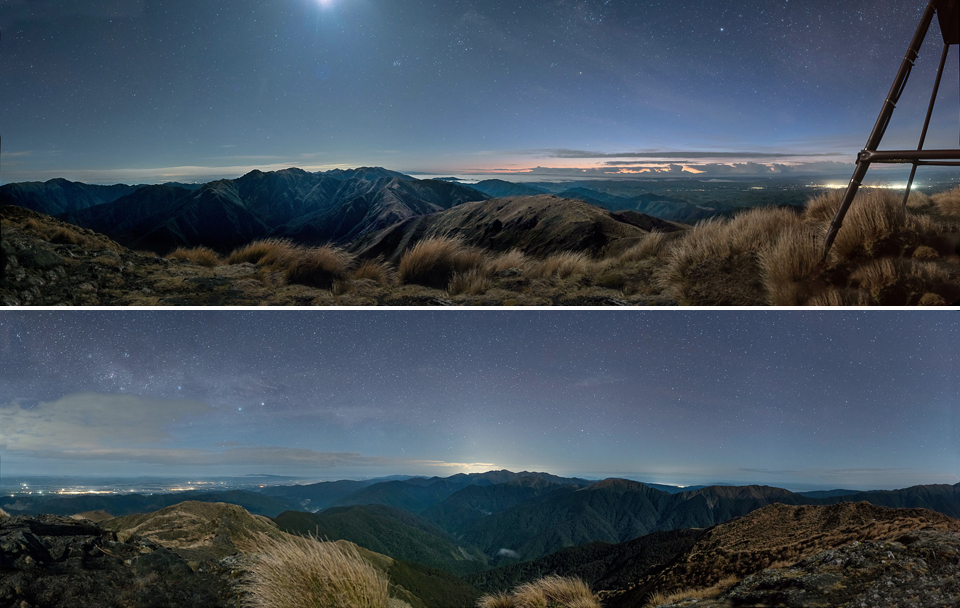 We then sat and watched as the sun starting to rise. I have to say, I absolutely LOVE this time of day, there is something so magical at the change of light. The warm colours as the look towards where the sun is rising and the stunning blue, purple and pink tones if you turnaround and look behind you. I never know where to point my camera, its just looks incredible and so different in every direction, and changes so fast!
If you haven't spent the night at the top of a mountain to watch the stars and then see the sunrise, then if you get the chance, do it!